It's almost time: C-Level experts and security officers of all kinds meet at Europe's leading trade fair for IT security. With more than 12,700 trade visitors and 700 exhibitors, it-sa has established itself as the IT security trade fair with the largest number of exhibitors in the world. As an IT-oriented PR agency, we will of course also be present again this year!
At it-sa 2018, the focus will be on cloud security, mobile security, encryption and classical topics such as network security, virus protection and IT basic protection.
Read our articles about IT Security
How to DE-RISK YOUR BUSINESS BY 'NUDGING' EMPLOYEES TO ADOPT SAFER BEHAVIOUR?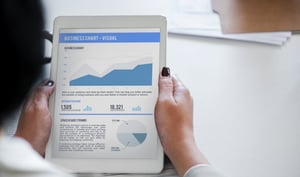 CEOs around the world think that the #1 threat to achieving plans is legislative change like GDPR and the #3 threat is cybercrime. The report also shows that employees are set to receive much more attention from their leaders. In the UK, the number of leaders planning to give employees most attention (out of all audiences) increased 108% from 2017! It reflects the fact that employees have a pivotal role to play in protecting businesses against the #1 and #3 threats. Take GDPR, which affects any company communicating with an EU citizen. It is a good example of a legislative change that requires employees to change their behaviour. The penalties for non-compliance are existence-threatening for businesses so it makes sense to make sure that employees not only understand what is required but also adopt compliant practices.
But how do you get employees to change their behavior when issues such as privacy and cyber security are not sufficiently anchored in their minds?
Protect data from cybercrime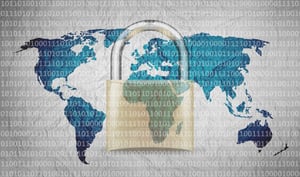 55 billion euros damage is caused annually by cyber attacks in Germany. No other business threat is growing so fast. Small and medium-sized enterprises are affected the most. An attack on a company with less than 1,000 employees causes damages over 21,000 euros. Smaller companies, in particular, can be hit hard by data loss – research shows that two out of three companies cannot work without access to their data. Such breakdowns can, therefore, lead to bankruptcy. Most companies are aware of the growing danger of cybercrime. A study which was conducted by the Worldcom PR Group*, the Confidence Index 2018, shows that 39 percent of German CEOs consider cybercrime as a threat to future business success. Therefore, companies should always be prepared for cyber attacks.
Here are some tips on how enterprises can protect their data.
IT SECURITY SECTOR IN GERMANY – CHARACTERISTICS AND FEATURES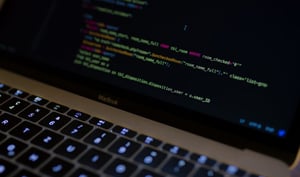 When you look at the German IT market, this is not necessarily unfounded, because there are numerous norms and regulations which have to be observed. With the new EU GDPR, another highly respected one is currently being added. However, there are also various DIN norms which dominate the market. If you want to enter the German IT security market as a company, you should always keep an eye on the regulations and communicate how your own solution helps to comply with these.
Often, skepticism towards new things is another characterization for Germans beside the accuracy. That is especially shown in the IT sector in relation to data protection. When Germans hear the term cloud, the first questions are mostly: ,Where are the servers? Is the data hosted in Germany or at least in Europe? Which encryption methods are used?' Especially when it comes to storing personal or critical business data, Germans have not that much trust in the cloud. Rather, the data is kept (at least still for the moment) on-premise. Wanna read more about the characteristics at the German IT market?
THE DARK SIDE OF THE INTERNET
What is the dark side of the internet? Most well-known websites like Amazon and eBay are used daily by millions of people. Similar websites, found on the clear web, are freely accessible to anyone through browsers like Internet Explorer, Mozilla Firefox and Google Chrome. These websites are also indexed through search engines like Google and Bing.
But the Internet that the most of us use daily hides more than just the web we know. After a little research, you can find terms like "deep web" and "dark net", but what do they mean? We clarify the differences between all these terms. Before we do that, however, you should know that surfing these sites is completely legal, but ordering something illegal over the dark net is not.
FIGHTING CYBER CRIMINALS WITH ARTIFICIAL INTELLIGENCE
It seems that cyber criminals keep influencing our daily lives more and more, while many of the safety measures we take are insufficient. But how can we protect ourselves in the future when cyber criminals become increasingly sophisticated?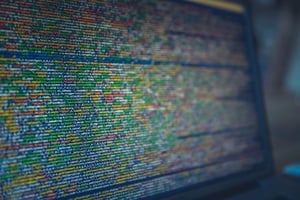 One approach is using the help of Artificial Intelligence (AI). The technology behind AI has not only been convincing when playing chess but it could also win the "game" against cyber criminals. There are already some events where mainframe computers infect themselves with malware and try to conquer each other automatically. This exact scenario was practiced by research authorities of the US Department of Defense at the Defcon competition "Darpa" in Las Vegas. The event was supposed to show how computers react to attacks and how they react in a fully automated way. Surprisingly to the audience, the computer which was attacked first didn't immediately defend itself, but worked out a strategy to fix the security breach before attacking the other computer.