Gain reach via Instagram
Since its launch on October 6, 2010, Instagram under the parent company Facebook has become one of the most popular social media platforms in the world. Today, about 1 billion people worldwide use Instagram. More than 500 million users open the app at least once a day. Of course, more and more companies are discovering the platform for themselves. Instagram is also working on providing a more efficient solution for marketing and selling products directly through the app.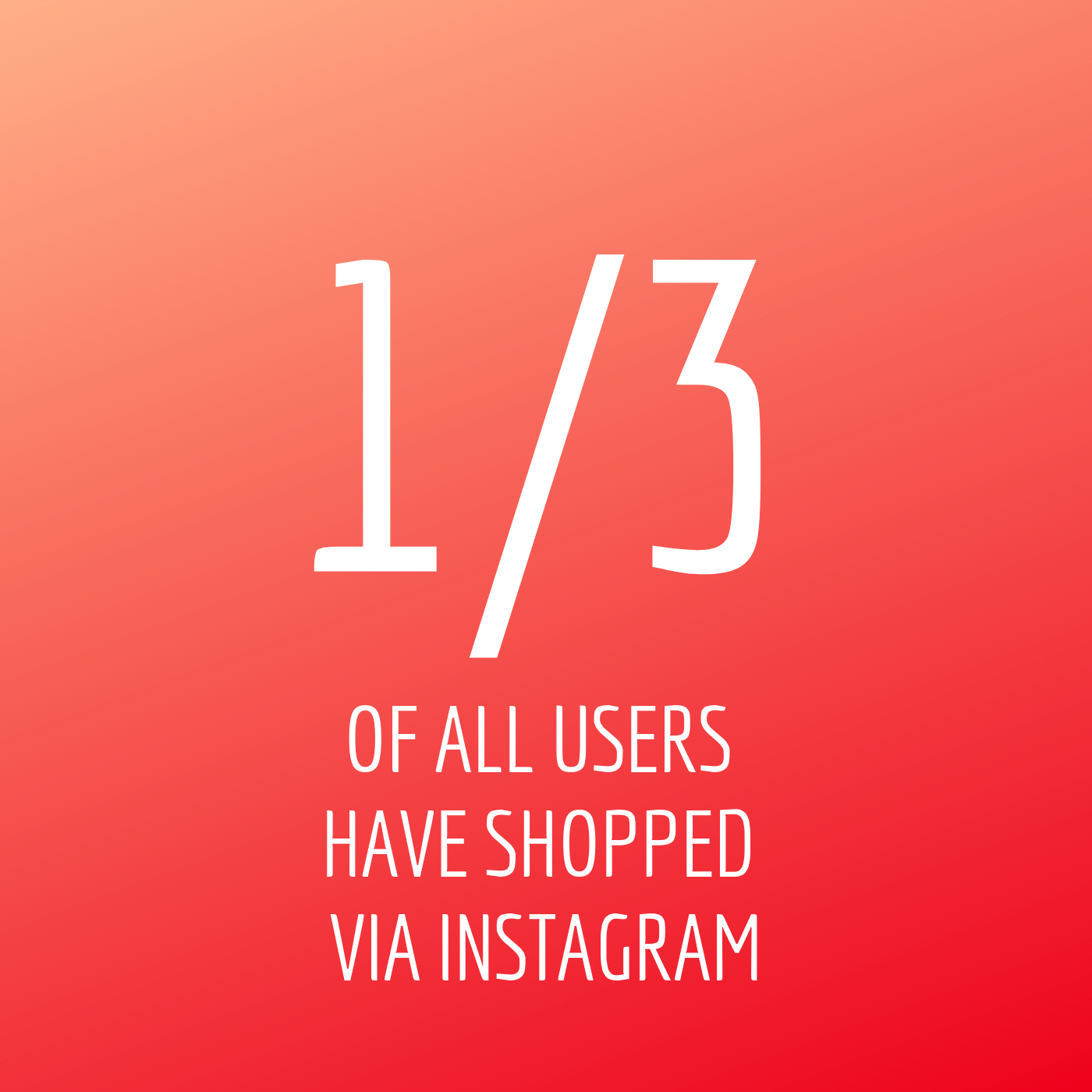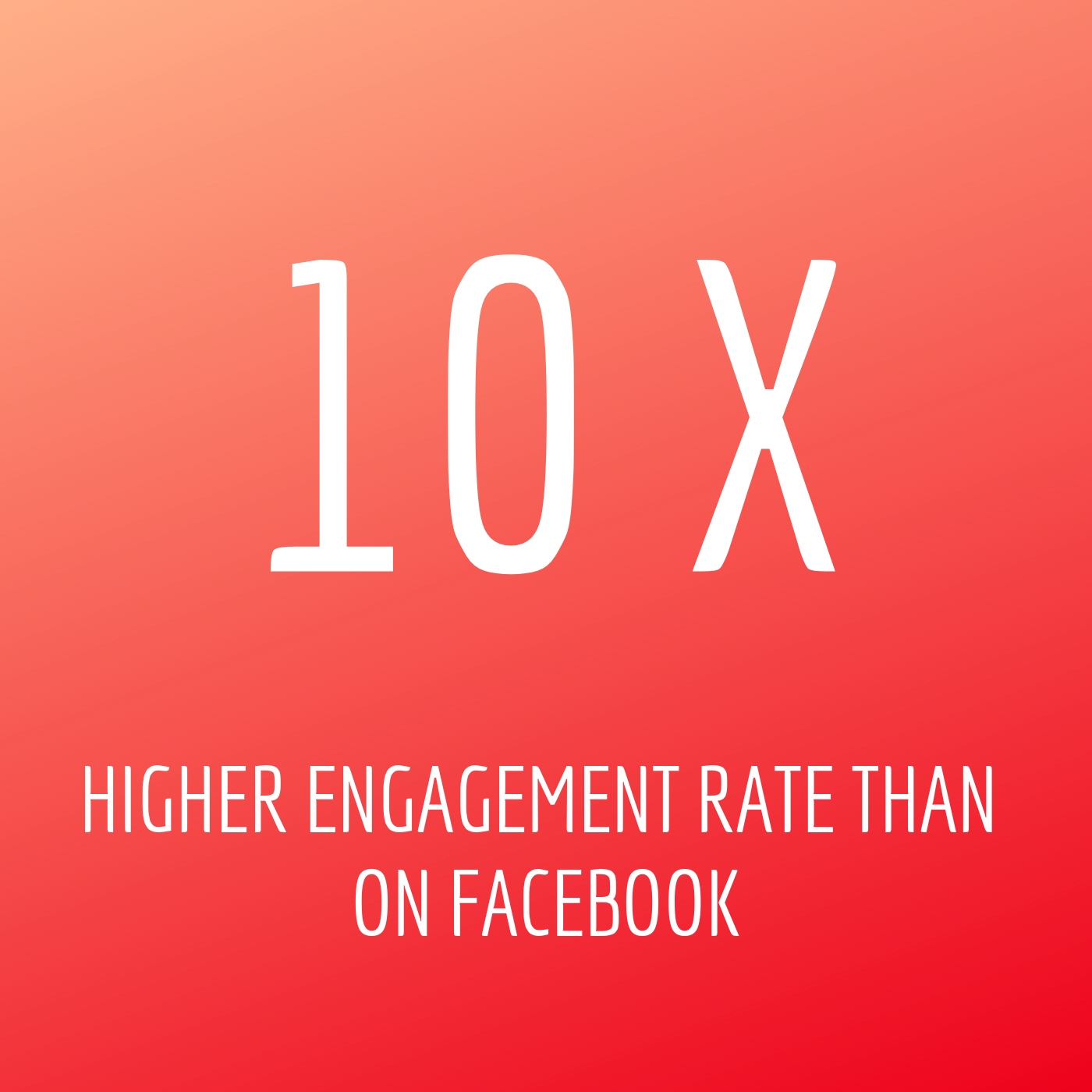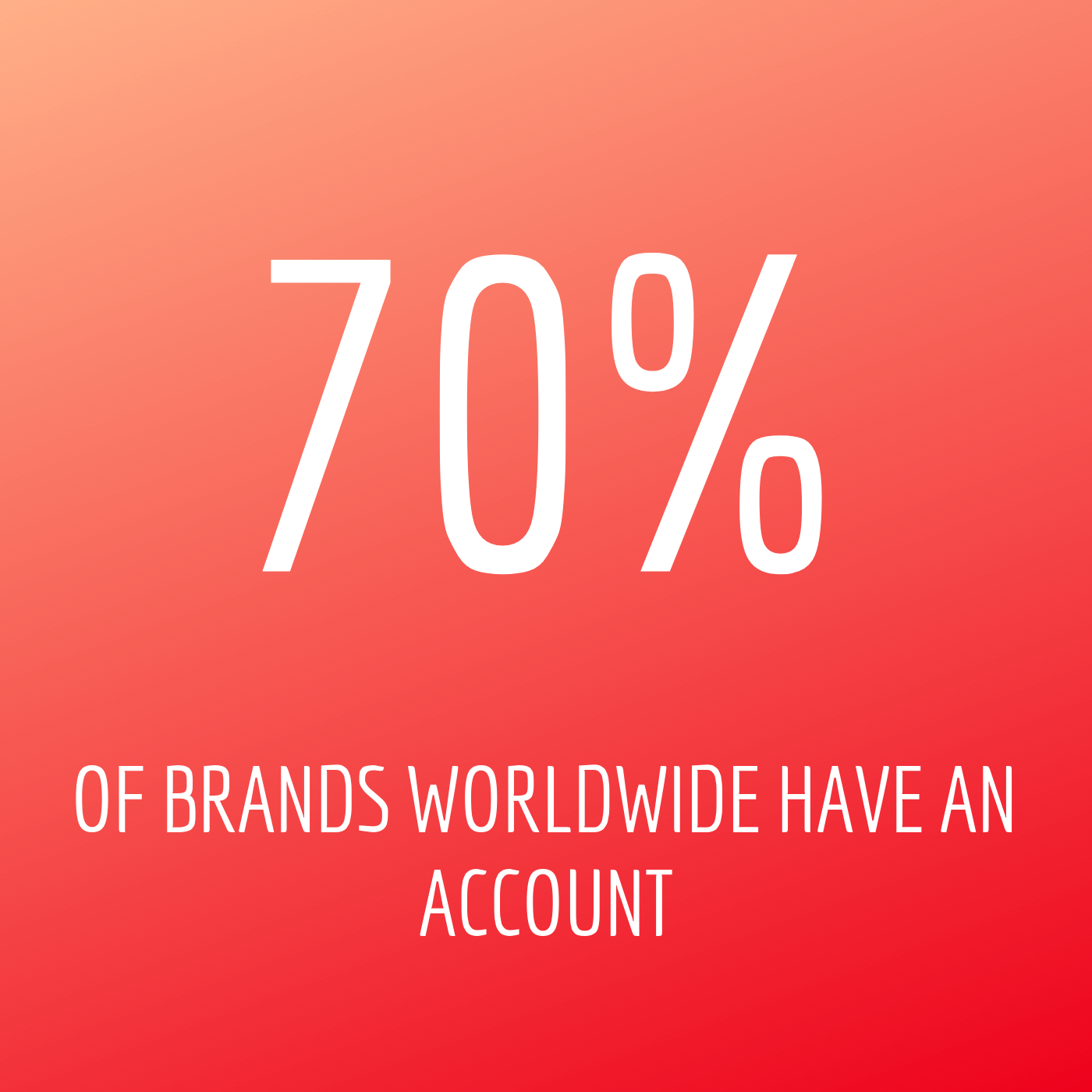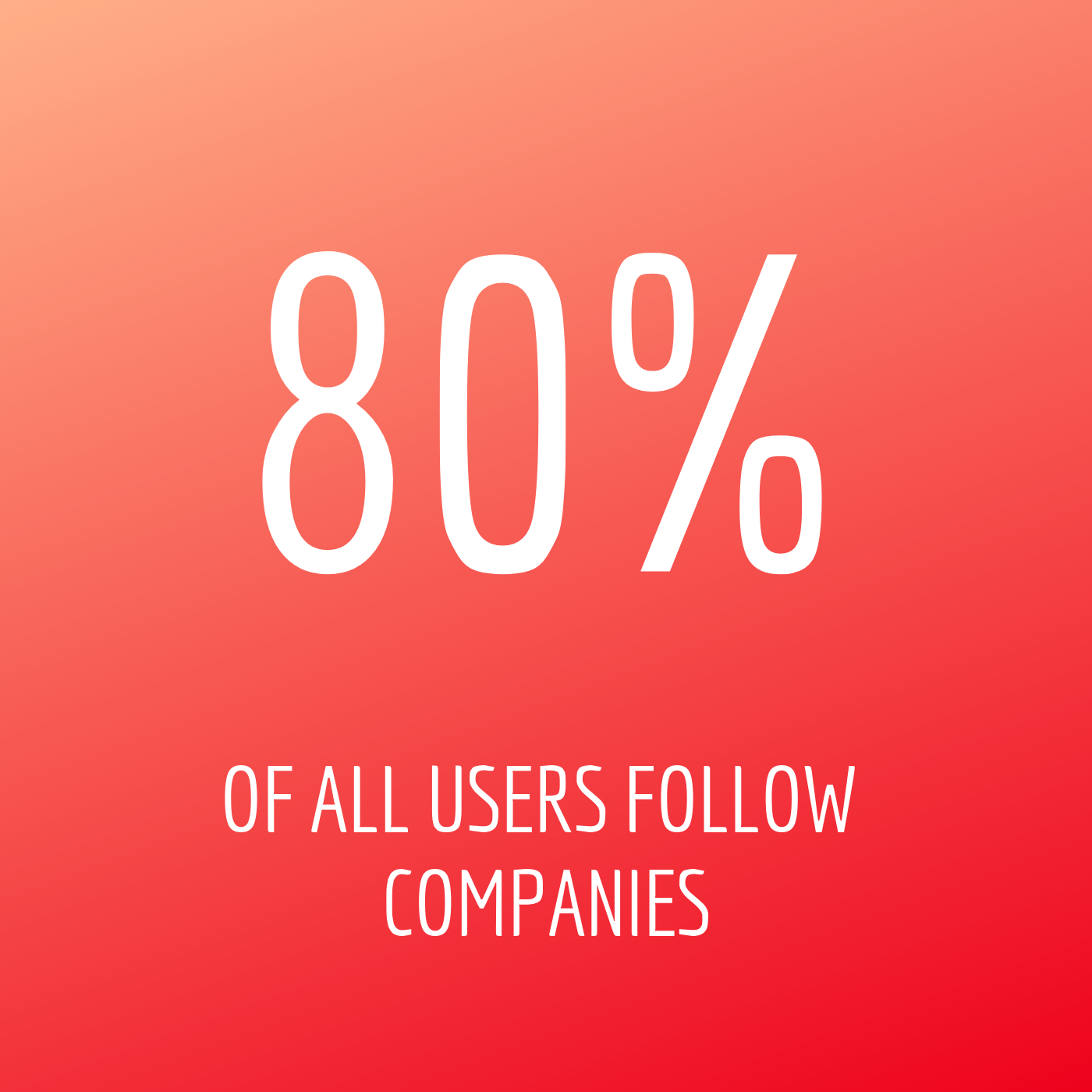 Even though Instagram focuses on private usage, the platform offers numerous ways to increase brand awareness and attract potential customers. A first rough overview of Instagram's users will give you a lot of information about whether your target group is using the platform or not.
Figures from 2017 & 2018
On this page, we accompany you through the social media jungle and give tips on how to make Instagram the most popular marketing tool.
THE UPCOMING NEW INSTAGRAM FEATURES 2019
After looking back at 2018, here is an outlook on technical innovations and emerging trends in 2019.
The possibility to follow profiles of people and individual topics via hashtags has been implemented for a long time now. Posts marked with the corresponding hashtag will then appear in your own news feed. This way, new personalities who are currently dealing with the same topic and who would otherwise be blocked by the filter bubble can be found. This is a great way to discover previously unknown sites and reach a wider audience through the targeted use of hashtags. For marketing strategists, this is as welcome of a change as the announcement that Instagram is working on the existing story system and is testing a new promote feature.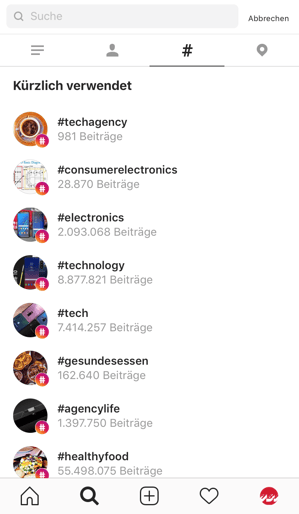 Picture 1: The previous Hashtag function
In addition, Instagram's software specialists are constantly refining the algorithm. In the future, the pages or hashtags that you follow will appear in the live feed, as well as user-relevant content from the Explorer tab. This means that Instagram is no longer completely self-determined. This intensifies the use and offers advertisers a further possibility to place advertisements between the displayed articles in addition to the Instagram story.
Instagram analytics for advertisers – The parent company Facebook plans to integrate Instagram analytics into Facebook Page analytics. A mixing of user databases will probably not happen, but the more accurate analysis of Facebook is a clear improvement. With the right software, you can create a coordinated marketing strategy for Instagram and Facebook.
Quality leaps in 2019 – Not yet announced with an exact date, but definitely more than a thought, is the ability to publish 4K photos. So far, Instagram's photo quality is limited to 1080p. However, with the evolution of smartphone cameras and displays, higher resolutions are being achieved and the introduction of 2k/4k photos would be the next logical step. How and when exactly this will be implemented is not clear, yet.
Update for the Visually Impaired – At the end of the year, Instagram introduced another innovation. This allows the visually impaired to use the social media app. The new feature is based on a technology for object recognition and visual description of images through sound. On the other hand, Instagram users can upload images and replace the automatically generated description of the photos with their own. The new read aloud feature is activated when a screen reader is used for Instagram. An accurate explanation of how to create an alternate text is described here.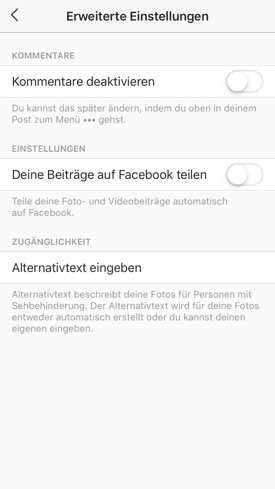 Picture 2: Adapting the alternative text for the visually impaired under advanced settings
In the article "Instagram Trends 2019: What's coming?", Account Director Jasmin Rast summarizes further innovations which we expect in 2019. Despite the new features, Instagram wants to focus and improve updates that have already been implemented as well. Which features are affected is also described in the detailed blog post.
USE HASHTAGS ON INSTAGRAM
WHAT IS AN INSTAGRAM HASHTAG?
Hashtags are words, letters or numbers preceded by a hash sign (#). All posts published under the same hash tag are categorized by Instagram. If a user clicks on the hash tag, all posts that also have this hash tag will be displayed. The goal of Hashtags is to win new followers and to increase the range.
HOW MANY HASHTAGS TO USE ON INSTAGRAM?
If you select more hashtags for a picture or video, will more people be aware of it? Up to 30 hashtags can be inserted per post. But how many hashtags are optimal? In an issue of the PR workshop on the topic "Instagram - A Guide for Professionals", the results of a study by the software company TrackMaven from 2016 are taken up. Here, contributions with eleven hashtags achieve the most interaction. Especially for small accounts hashtags are a good way to gain attention and followers.
FINDING MORE RELEVANT HASHTAGS FOR INSTAGRAM
View profiles of other users with similar style or interests
Use hashtags of known influencers and profiles
Use of location-typical hash tags
Instagram hashtag suggestions under hashtag search
External websites
WHERE TO PUT HASHTAGS ON INSTAGRAM?
Image or video description
In the first comment
Instagram stories
The correct use of hashtags on Instagram can help to make posts more visible and other users more aware of the profile. But only the right hashtags don't make a profile famous. A combination of different factors affects the visibility of posts and is therefore crucial for the reach of the account.
In our article "How to: Hashtags on Instagram correctly", we go into further factors in detail and describe the examples in detail.
These were our Instagram topics in 2018
Da 2018 vorüber ist, stellen wir einige der bekanntesten Instagram-Trends des letzten Jahres vor.
Since Q&As are becoming more and more popular – so has the question feature on Instagram Stories since last year. This function contributes to strengthening the relationship with followers and the interaction. Instead of the "poll feature" that was introduced in October 2017, where users can choose between two answers, the sticker now also allows open questions. Companies use the question function to interact with their followers as well. Example applications include obtaining customer feedback or answering user questions.
Picture 1: "Old" feature
Picture 2: News answer possibilities
Another trend last year that had a purely strategic reason was the possibility to repost pictures in the stories of the same profile. Due to the Instagram algorithm, some images are not displayed in the feed and do not receive attention. The aim of reposting the newest image in the stories is to draw attention to it.
Meanwhile, there is also more attention paid to other accounts. An account can generate coverage through mutual shout-outs. The followers, on the other hand, get to know new profiles with the same interests and topics which they can then follow. #shoutoutsunday / "my favorite accounts this month"or #FollowFriday are published in the stories as well as in the feed.
Since last year, Instagram Shopping has also been available in the feed and in the stories. The so-called "Shoppable Posts" are indicated by a small shopping basket as a link, and a click takes you directly to the product in the company's online shop. Previously this was, and still is, possible through the "swipe-up" feature in the stories. The Instagram Shopping option appears in the feed, indicating the product's price.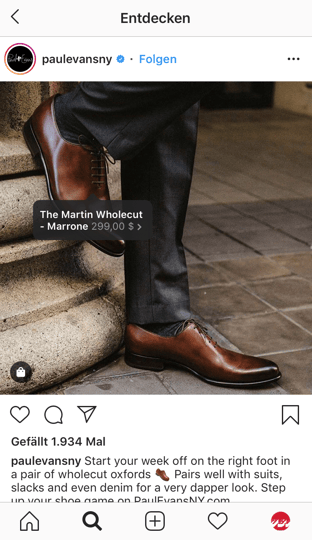 Picture 3: Instagram Shopping
The last big trend on Instagram last year was IGTV – a YouTube competitor and online TV opportunity. Instagram TV is available on the top left of the app's home screen and an addition to the stories. The advantage is that the videos do not have a time limit of one minute, as is the case with the usual videos. Like normal television, IGTV starts immediately when the app is opened. Here you can see for example videos of people you already follow. By swiping up, you get to the Discover feature to see a suitable or popular video. Here you can also like, comment or send the videos to friends.
In our article #Throwback 2018, we dealt with the challenges that shaped the 2018 Instagram year. We also presented inspirations and opportunities for companies to increase their reach through challenges.
Understand and use the Instagram Algorithm
For more than two years now, Instagram has used an algorithm that ensures that posts are no longer shown chronologically. Posts are evaluated taking various factors into account and then collected in a personalized form in each user's feed. But what are these factors? We have summarized the most important points for you.
Interest – The posts that are shown in the feed are selected based on other posts the user has often liked. For example, if a user often likes animal images, the likelihood of seeing more animal images in the future increases.
Timeliness – The Instagram algorithm is designed to show users the latest posts. New posts are shown first. However, this only works if the frequency a person uses Instagram is taken into account. To prevent users who are online several times a day from seeing the same content all the time, some older posts are ranked higher. If a user opens the app 20 times a day, the posts that are shown are only a few minutes old. If one opens the app only rarely, older posts are still at the top of the feed and are considered as current.
Duration of use – The time span a person actually uses the app also affects which posts are shown in the feed. It makes a difference whether you open Instagram for a few seconds or for a longer period of time. If someone usually opens the app for a very short time, the user will be shown posts at the top that the algorithm considers most interesting. That implies that the factors explained above are more crucial.
Stories – All these factors also determine the order in which stories are shown. For a long time, the Instagram algorithm was assumed to rank accounts higher in the feed that use the story function more frequently. However, now we know that this is not the case. How often the story feature or the Instagram Live feature is used does not affect the composition of the feed.
Company profiles –The algorithm makes no distinction between corporate and private accounts. Instagram does not remember who spends money on posts and then ranks unsponsored posts lower to make companies pay again. Falling numbers in reach might be a result of the enormously grown competition in recent years instead of the algorithm discriminating unsponsored posts.
Other factors that Instagram uses for algorithm calculation are discussed in our article How the Instagram Algorithm Works. In this paper, we also look at why the algorithm was introduced at all.
Generating More Followers on Instagram
Liking, following, commenting, tagging—these are all actions that can attract followers on Instagram, but building up an Instagram fanbase requires more than just these cursory steps. With everyone from famous celebrities to huge companies with carefully curated Instagram accounts and millions of followers, building up followers on Instagram might seem like a Sisyphean task. However, these six tips can help you cultivate a strategy to make your follower count grow.
Have a plan of attack – Like any marketing venture, increasing your Instagram follower count requires a plan, and one of the most important steps of this plan is to decide upon a target audience. As Instagram is an international platform that anyone with internet access can use, an Instagram audience exists for just about every possible theme. These can range from fitness to cuisine to fashion or travelling. Users do not have to limit themselves to one theme only, nor do they have to limit themselves to one target audience.
If you have trouble picking themes for your content, begin by researching your target audience. Use successful Instagram accounts with similar target audiences as examples. What kind of content do they post? What words would you associate with their branding? What stories do they tell?
Tell a genuine story – Instagram users are often drawn to accounts that seem genuine and to other users whom they feel a sincere connection with. Therefore, companies should present itself honestly but still original, interact a lot with the followers and also with individuals and build a bond with them.
Self promotion – Sure, you might have a great plan, a genuine story and a chosen target audience, but how do you get that target audience to see your content? Hashtags are amongst the most powerful ways to get your posts out there to the public. They act as content filters, as anyone searching for a specific hashtag can find all the posts that use that hashtag. Social media experts recommend using around 30 relevant hashtags for each post, to cast the widest net of potential viewers of your post. Relevance is the key in tagging posts – irrelevant tags on your posts are likely to just irritate viewers searching for that tag.
Posting events like giveaways on your Instagram account can increase the amount of likes and comments on your posts and can increase the visibility of your content. The chance to win small prizes – for example promotional items from your brand – draws high engagement from the Instagram community. Combined with hashtags that mention a prize, giveaways can be a great promotion tool.
If you want to invest your money in your Instagram account, Instagram's business tools is a good opportunity to promote your content. However, time is your most important investment! To build a large followership, keep our tips in mind, plan your content, interact with the community and use Instagram to tell your own story.
In our article 6 Tips for Generating More Followers on Instagram, we have dealt with further options for generating followers.
Strengthen your brand awareness with sponsored posts
One of the primary goals on Instagram is to increase brand awareness and attract followers. This can be supported by Sponsored Posts.
Are Sponsored Posts on Instagram worth it?
We can answer this question quickly by answering another question before: How do consumers – we – start to research? The first track may lead to search engines as the search results give you a vague idea, but is that really all? Of course not! According to Criteo, 70 percent of consumers don't start their way to a purchase decision via search engines anyway as they often use other channels for information. Maybe via Instagram or Pinterest? The customer journey has changed: That applies to B2B customers as well as to B2C customers. And the communication and marketing mix must adapt to the same extent. If you want to build a brand and have defined Instagram as the right platform for it, we can say: Yes, Sponsored Posts on Instagram are worth it.
Sponsored Posts on Instagram – Options
If companies are "instagramable", sponsored posts on Instagram can be rewarding. Depending on the objectives, there are different options: Do you want to attract more followers, generate website traffic or sell directly? Instagram has responded to changes and user behavior over the past few years and has increased it quite a bit.
In our blog post "Strengthen your brand awareness with Sponsored Posts", we show you what opportunities there are for Sponsored Posts and which ones are best used to achieve these goals.
How to create a professionAl Instagram Profile
THE PROPER NAME FOR YOUR INSTAGRAM PROFILE
The same guidelines also apply to the Instagram profile name. The social media presence should be consistently presented on all channels. For large companies such as holding companies or international companies, it makes sense to maintain multiple Instagram accounts. When naming these profiles, it should be noted that the company name must be consistent, so that it can be seen at a glance which area of the company is represented, for example: CompanyX_Germany, CompanyX_Holding.
Picture 1 and 2: Ikea splits its Instagram profiles by countries.
THE INSTAGRAM BIO
In the so-called "Bio" of Instagram, you have the possibility to show followers in 150 signs what they can expect on the profile. Describe briefly what makes your company unique and what services you offer. You can also add a link to your own website here.
Often, it makes sense to create your own #Hashtag and place it in the Bio. Visitors, Influencers & Co. learn faster about your hashtag, which they can follow or at best link in their own posts.
CREATING A BUSINESS PROFILE ON INSTAGRAM
As a company, it is important to convert the profile into a business profile as soon as it has been created. A business profile offers numerous opportunities to promote services and products and ensures seriousness. The link to the corresponding Facebook account is a requirement for a business profile.
When the profile is converted to a business profile, additional features are available, including the following:
Read here the detailed article with further tips and descriptive examples.
Do you have any questions about Instagram marketing? Contact us and we will be happy to support you. With integrated campaigns, well-founded analyses and effective content management, we ensure the optimal online presence of our customers.
Jasmin Rast HBI Helga Bailey GmbH